Who attends Gel?
Gel brings together people who are interested in "the experience," whether it's a customer experience, user experience, patient experience, or some other product or service. In an increasingly digital and interconnected world, creating a good experience is vitally important. Gel is the world's top event in exploring who's doing it right, and how.
Most Gel attendees are executives or product managers on teams that create or manage a product or service with customers. A typical Gel event will bring together several CEOs, lots of VPs and SVPs, some number of managers and directors, and some more junior roles. (This mix is consistent with Gel 2015 attendees.)
Companies attending Gel 2015, our most recent event: Google, Dropbox, Cisco, Fidelity Investments, Kaiser Permanente, CITI, Wells Fargo, Nordstrom, MTV, GE Capital, Consumer Reports, and dozens of others.
Gel attendees are thoughtful and enthusiastic about learning from people different from themselves (in different fields, industries, or roles). When asked to describe Gel in their own words, attendees offered comments like these:
• "Gel gathers a fascinating group of innovative and energetic individuals who are trailblazers in their respective fields."
• "Gel is unexpectedly extremely relevant to how I approach my everyday job."
• "Gel is unlike any other conference you will ever attend. It won't tell you how to improve your business or life, but it will expand your horizons enough so you can do it on your own."
• "By far, the best conference I have ever attended."
---
About the venue
Gel is proud to return, for the sixth time, to the TimesCenter - the beautiful theater on West 41st Street between 7th and 8th Avenues, pictured below. (The viral video Gotta Share: The Musical, created at Gel 2011 by our friends at Improv Everywhere, shows the TimesCenter theater from several angles.) There's also plenty of space downstairs, where breaks and lunch are catered, for all attendees to strike up conversations.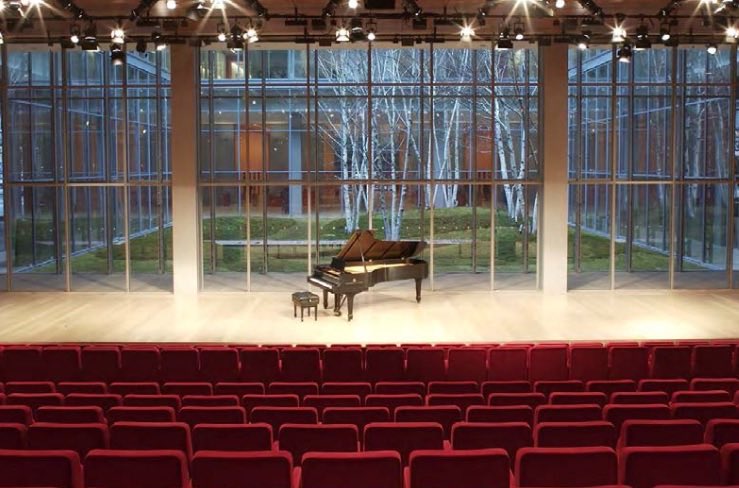 ---
Gel 2016 is on Wednesday-Friday, May 11-13 in New York City: see our agenda.
More: Speakers / Sign up for Gel 2016 / Agenda / Videos
Sponsorship inquiries: emailus@creativegood.com